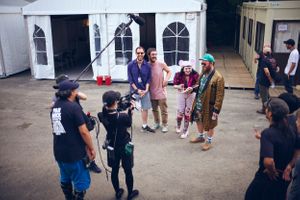 In 2019 Hiatus Kaiyote played one of the largest festivals in the world, Fuji Rock Festival in Japan. I toured with the band documenting their time playing as well as the moments in between the performances.
Cameras: Leica M10 and Ricoh GRII
Lenses: 35mm Summilux, 50mm Summicron APO, 21mm Elmarit ASPH and 75mm Summicron APO.